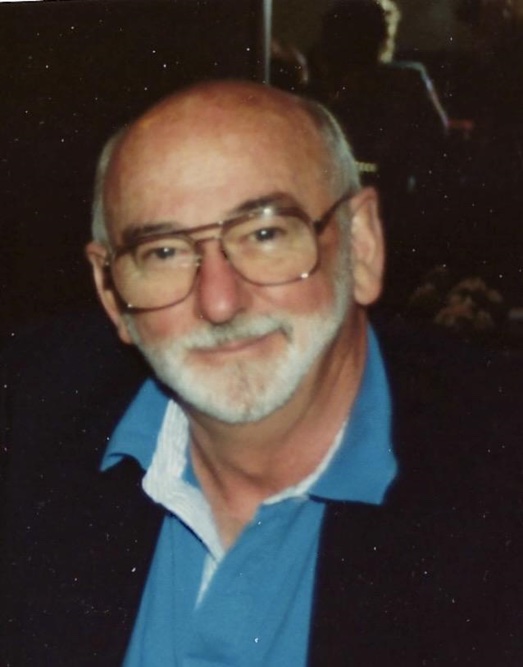 Please join us for  drinks and dinner to
Memories, Drinks and Dinner to
Celebrate the life of Gene Hambelton
Thursday Aug 11, 2022 at 4:30 PM
Zio Fraedo's Restaurant
611 Gregory Lane
The following is from his family and includes information on a celebration of life.
Robert Gene Hambelton
Pleasant Hill, CA 94523
Feb. 1, 1930 – May 23, 2022
Robert Gene Hambelton passed away on May 23, 2022 at the age of 92. A lifelong resident of California, Gene earned his Bachelor's degree from UC Santa Barbara, Master's degree from San Diego State University, and PhD from Pacific Western University. He began his teaching career at Mt. Whitney High School in Visalia, followed by teaching positions at Watsonville High School and Cabrillo College.
Gene was on the faculty of Diablo Valley College for 24 years where he taught Speech, Critical Thinking, and Television Production and Direction. In addition to his teaching, Gene was also very active in private industry. He served as Director of Programming at a local TV cable company and established his own production company which provided consulting services and produced videos and multi-media events for many major corporations. Gene's video and event activities received many awards and citations, including the National Academy of Television Arts and Sciences Distinguished Service Medallion, and he won three Emmy Awards for his television productions.
Gene had a life-long affinity for the Fine Arts. His appreciation for the arts ranged from taking minor roles in stage productions of plays and musicals, to producing public and private concert series and serving as Chairman of the Department of Performing Arts at DVC.
After retiring from DVC and his production company, Gene worked for 13 years as a host at Chow's Lafayette restaurant. He also enjoyed cooking for various charities and the JR book club, and was the author of five recipe books. An avid sailor, he sailed on San Francisco Bay for 30 years, and had numerous sailing adventures in the Mediterranean, the Caribbean, Central America, Europe and Australia.
Gene is survived by his wife Patrice, daughter Gay, son Craig, grandchildren Ryan, Evan, and Christopher, and nephew Jim Stecher. A celebration of life will be held on August 11, 4:30pm, at Zio Fraedo's restaurant, 611 Gregory Lane, Pleasant Hill, CA (ziofraedos.com). Donations can be made to the DVC Retirees Scholarship Fund, 321 Golf Club Road, Pleasant Hill, CA 94523.