Welcome to UF4CD Retired!  This web site, managed by United Faculty of Contra Costa Community College District, provides information for current UF4CD retirees as well as faculty planning for retirement.
Our Purposes include maintaining contacts with friends and the college; and distributing information of value to members,
The bar across the top lists  topics on our site. To the right is a Search tool and recent Posts. For more information, please call the UF Office at 925-680-1771.
Do you have information you would like to share with other 4CD retirees?  Just send us an email at uf@uf4cdretired.org.
DVC is basically all online for Fall 2020.   No lunch on campus, alas.
Please send your  ideas for safe, fun, functions to karen at castle.kg@gmail.com
The directory will be sent by post to paid up members.
RENEW MEMBERSHIP Now , the year starts July 1, 2020
Nap-a-Thon   Laury Fisher Dreaming of Eating a Hamburger at a Restaurant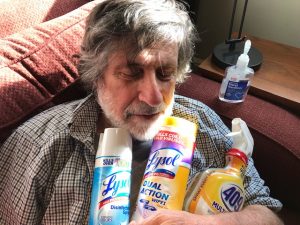 Where is your nap photo? See Spring  2020 Newsletter to Contribute Nap Pictures

CONTRIBUTE TO THE DVCRA SCHOLARSHIP FUND by check or online
In Memorium  those we miss
Information Concerning Food and Housing Insecurity
Photos of the Oct 18, 2019 Meeting
Photos of the April 26, 2019 Meeting
Photos of the October 26,2018 Meeting