Long, long ago and nearby, many folks paid to have personalized bricks installed in the patio in front of the Lesher Union.
Not soo long ago, that patio was torn up, the quad  was remodeled and the bricks were stashed away for a later day.      THAT DAY IS NOW
Bricks have been installed on a special commemorative wall between the upper level of the Lesher Center and the Book Center. Just here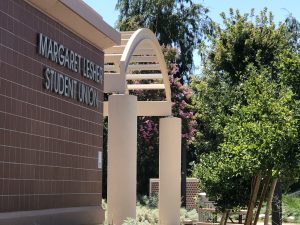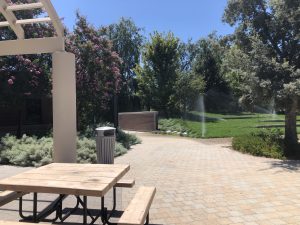 ]

Photoes, 1-4 courtesy of Linda Robbins,    Photos 5-11, courtesy of Garan Avanessian
So, where is your brick?
There are 14 rows of bricks. ALL rows are on every photo. The bottommost row is not completely full.
I count with row 1 on the top, row 14 is on the bottom. Row 1 is on your left when looking at the wall.
There are 36 columns of bricks. Links are to pdf's of the names on photos
and
Columns shown
Photo 6
1-12
Photo 7
5-15
Photo 8
12-21
Photo 9
17-27
Photo 10
24-34
Photo 11
38-36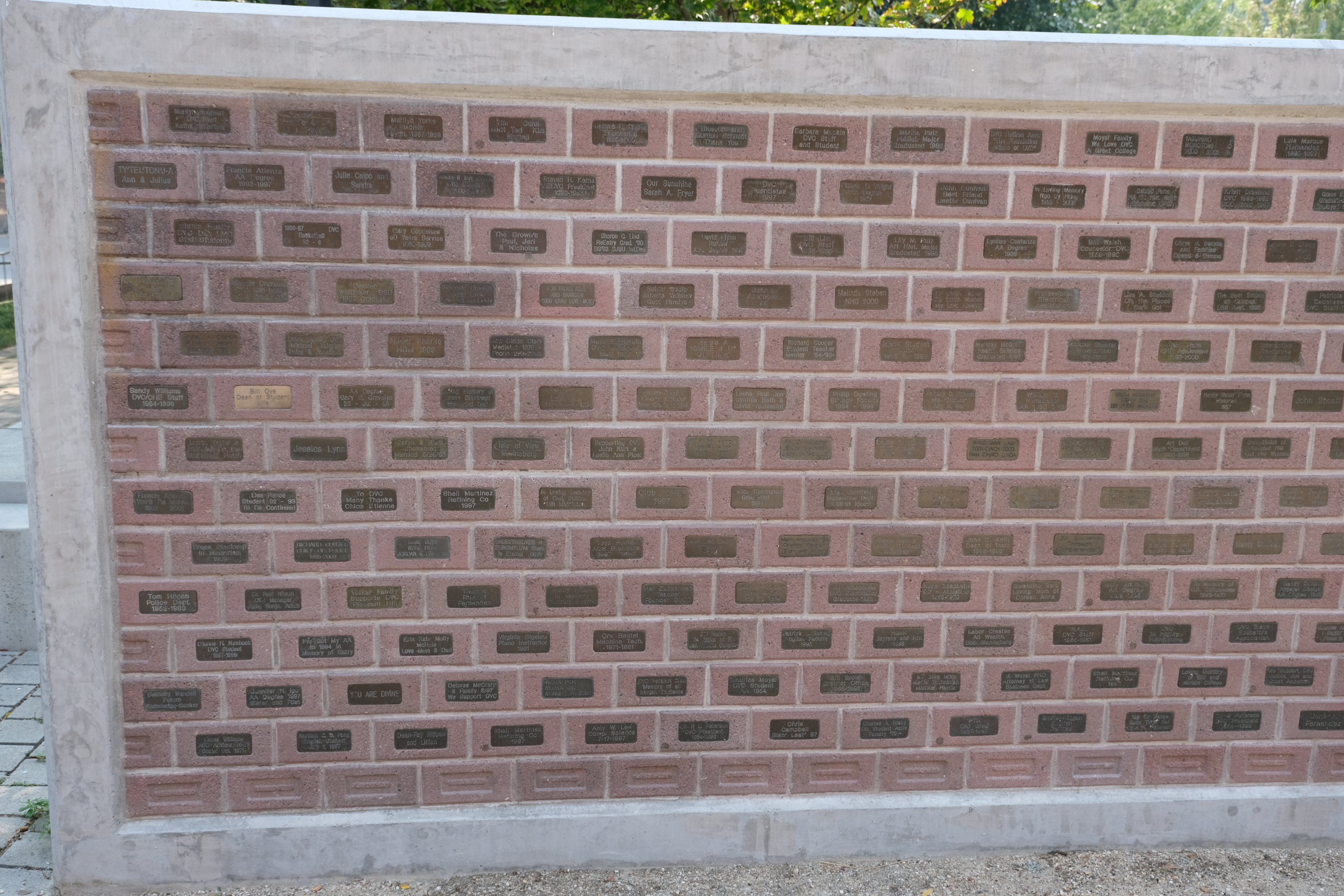 Photo 6
Photo 7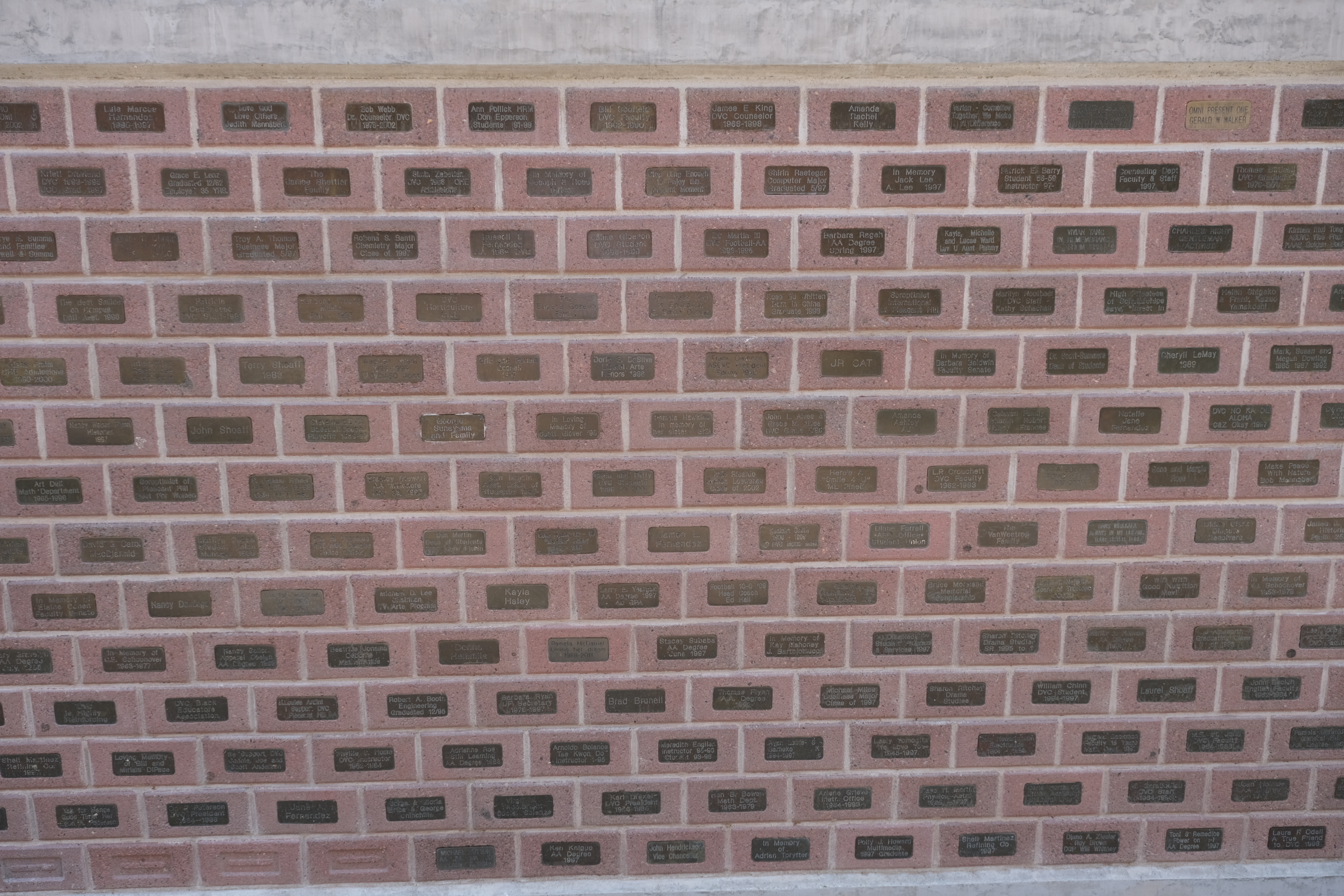 Photo 8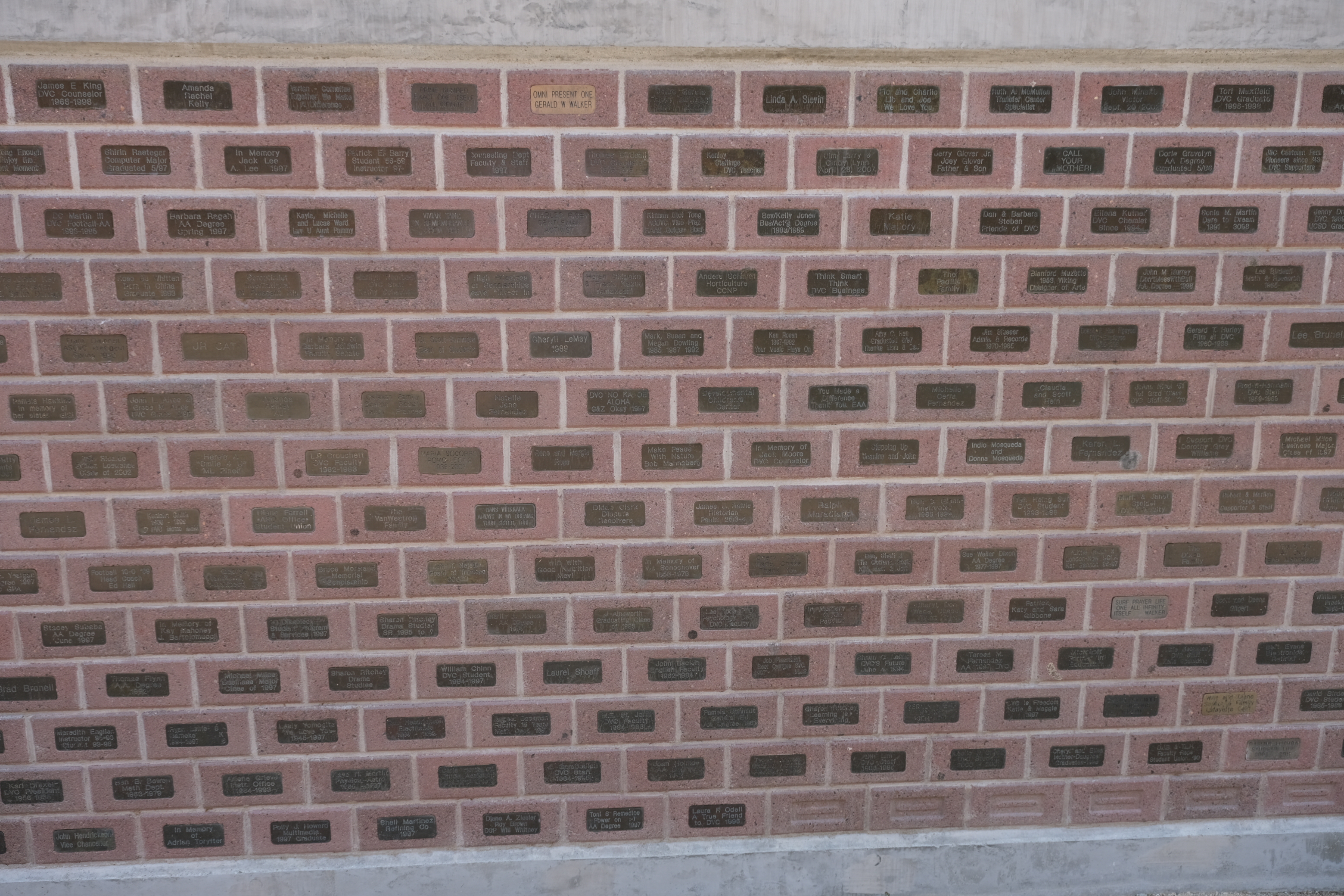 Photo 9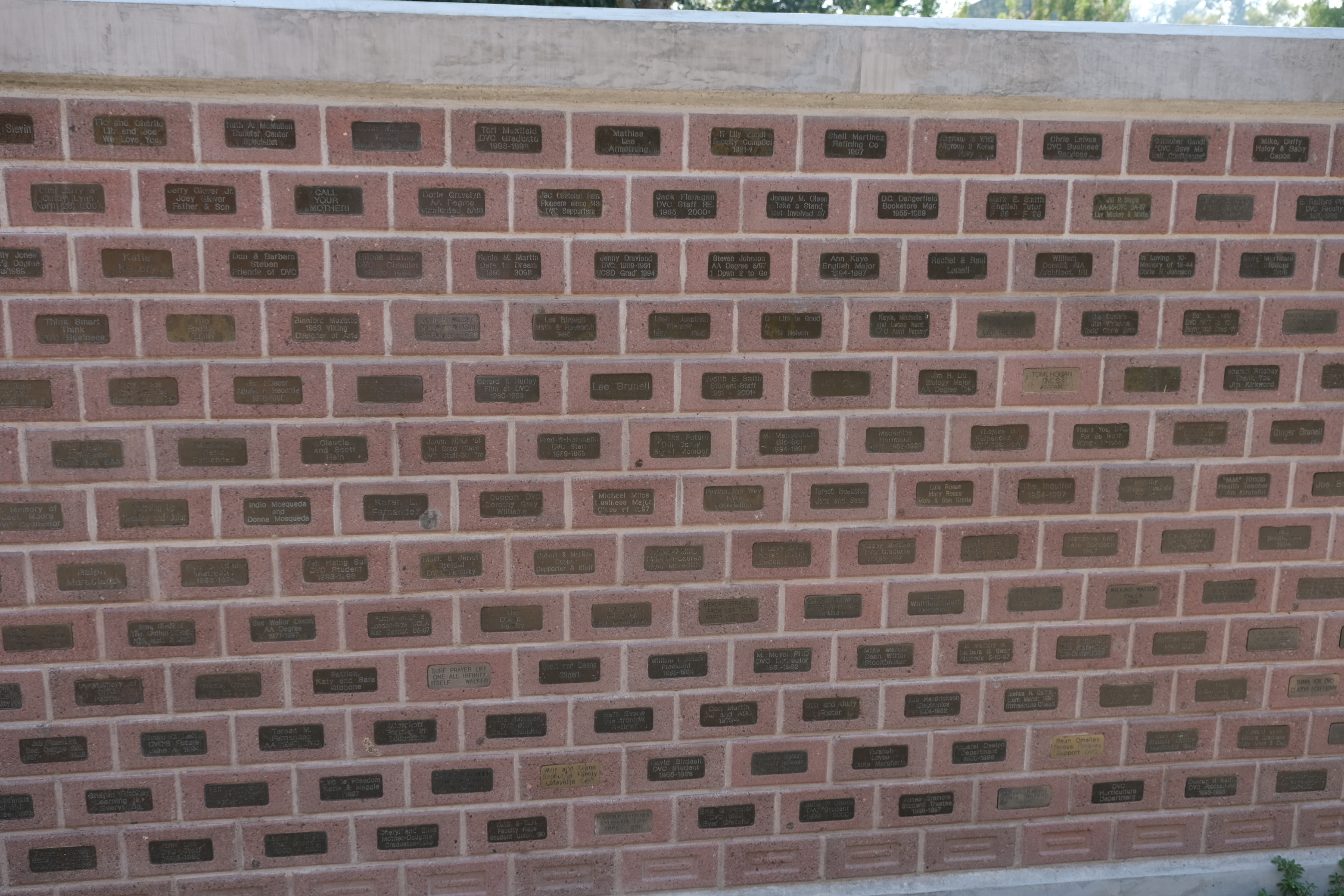 Photo 10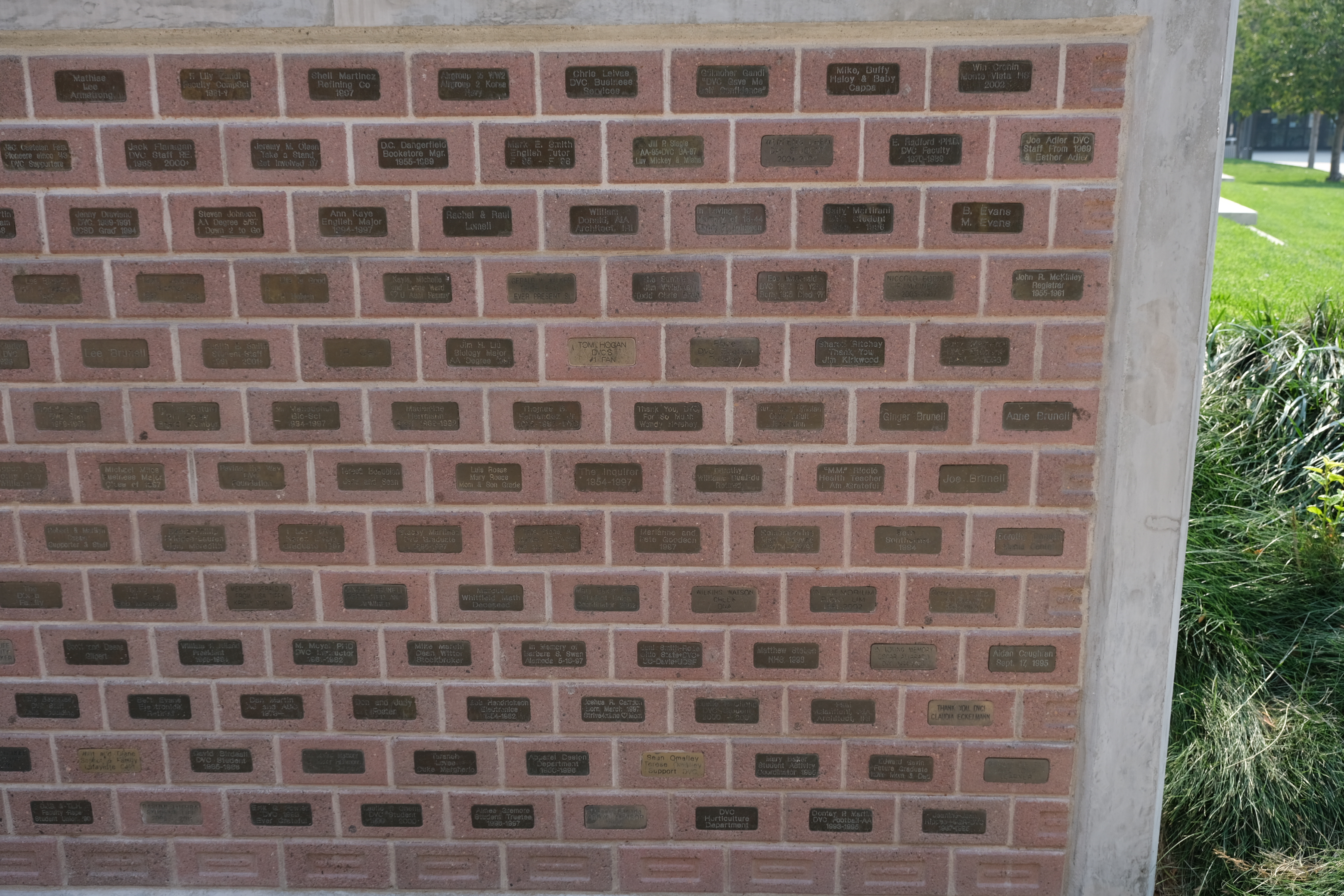 Photo 11
I was able to read many of the words by expanding my view of  the bricks. It is not clear whether that can be done well enough on this website. On the other hand, it is a lovely wall to view in person.
Here are all the words.Please send corrections to castle.kg@gmail.com. If you would like to download your own pdf of this diagram, you can find it here.  It should be possible to search for your brick  within the downloaded diagram, if you know at least some of what it said.